Tuk-Tuk Tour

Our Tuk-Tuk is another interactive tour experience that takes you to the back streets of Soweto as well as the famous historical sites around

Backpackers Lodge

As our backpacker guest you get a Accommodation that will suit your preferences Private, Twin,Self-catering Group facilities, campsite

Traditional Dining

Breakfast, lunch and dinner is served in our Outdoor Restaurant in our community park.

Camping in Lebo-Land

A creative space where you can pitch your tent, hire a tent or book a little Camp-Chalet

#WELOVESOWETO

Our Backpackers lodge is situated in Orlando West, a vibrant community rich in history and culture.
Welcome to Lebo's Soweto - unique and personal township experiences
Integrated with the community around us, we invite day as well as overnight guests to be part of our vibrant township. As a day guests you can book one of our interactive tours as well as enjoying an traditional African meal in our outdoor restaurant soaking up the tropical vibes and the atmosphere in our community park
Overnight experiences offer a variety of accommodation options- Backpackers lodge, Self-catering Guest House and a Campsite with access to our communal areas and self-catering kitchens. Discounts on experiences and packages to explore Soweto and surrounds. Home cooked meals served around the fire and the opportunity to explore Soweto on your own, mingling with the locals in our friendly community.
Explore Soweto by bike, Tuk Tuk or Walking and experience the vibrant streets of our townships and visit our famous historical sites.
Book Now
We offer a variety of stylish, comfortable and affordable accommodation options for Solo travelers, couples, families and groups.
Book Now
Home made flavors freshly prepared over the fire and served in the outdoors. Soak up the sun with a tropical drink in our CoCo Bar.
See More
Enjoy the outdoors and choose between chalets, our equipped tent or bring your own tent and equipment.
see more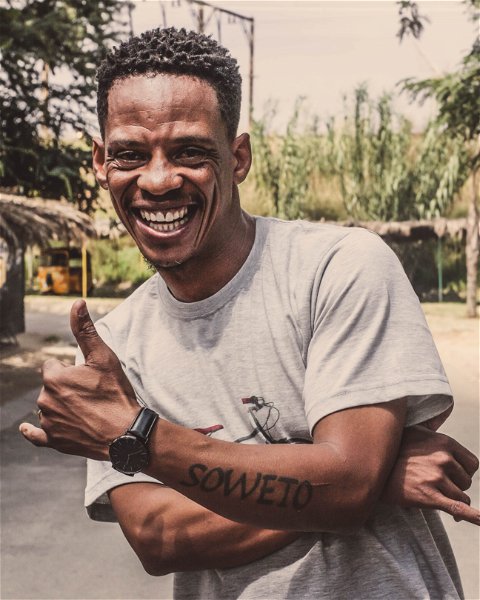 Reviews
If you want a real South African experience this is the place to go. Absolutely loved my stay in Lebo's, I organised airport pick up and drop off through them and the 8hr bicycle tour.

Kelly Roberts

via Facebook

Wow what a lovely warm full Evening Today at Lebo back packers soweto storytelling session. I had fun and learning experience at the same time. Thanks for invitation and your welcoming spirit of Ubuntu I felt my mother ' love, I was welcomed.

Ojthedramer Tshamboko

via Facebook

A great way to discover Soweto. Mind shifting! Briljant guides with vivid story telling, even singing!

Anne s. de Jong

via Facebook

The Best place in Soweto . Nice guesthouse very clean and safe and cool . Maria and her staff is very nice . We enjoying your trip and Hope we ll return back to the lebo Next time!

Alexa Levy

via Facebook