Responsible Tourism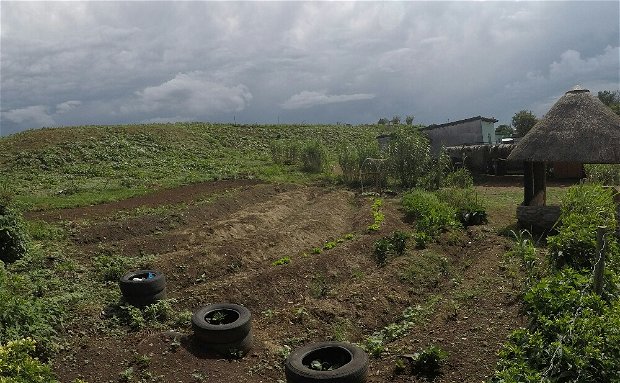 From the start of Lebo's Soweto Backpackers, the business has valued the involvement of the community as the business grows. This means that we employ people in our area, we make use of local businesses and we try our best to create and show our community new opportunities. For us, it is also important that tourism brings people together. With our Backpacker and our activities and tours we want to create means on how travellers (from near and far) and local people can meet, interact and understand each other better.
A community park
Since some years back Lebo's Soweto Backpackers are working with a greening project which is to develop a park located right outside the Backpacker and in the middle of our community. It started as a clean-up campaign where Lebo and the youth in the area turned a former dump site to a clean and litter / dumping free space. Trees were then planted and benches were put in the park. A soccer field developed and today young people in the community can enjoy a green, clean park where sports and other after school activities are organised. We also invite community organisations and local event organisers to use the park for various events. 
Fair Trade in Tourism
Since September 2008 Lebo's Soweto Backpackers and Bicycle Tours is certified by Fair Trade Tourism (FTT).
FTT is a non-profit organisation that encourages and publicises fair and responsible business practice by tourism establishments in Sothern Africa. This is done by offering a certification program that endorses tourism establishments that meet stringent criteria;
Fair wages and working conditions, fair operations, purchasing and distribution of benefits
Ethical business practice
Respect for human rights, culture and the environment
By visiting a FTT certified establishment You, as a traveler can contribute to a more fair and rewarding tourism sector in South Africa.
Pack For a Purpose
We support great initiatives that combines travelling with contributing to communities. If you are planning a visit to us in Soweto - or any other place in the world - and would like to know more how you can contribute click here.