Lebo-Land Camping site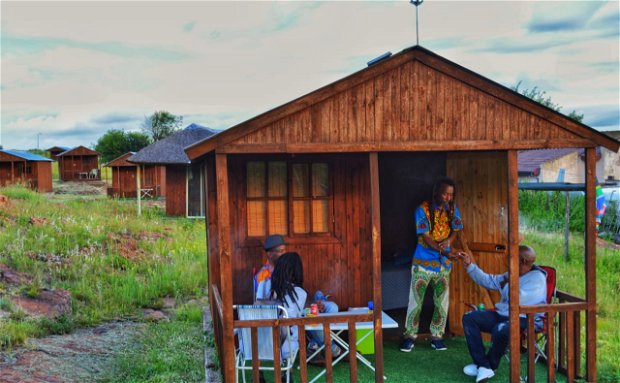 A previous neglected space a few hundred meters from our main premises has today been revamped and turned into a creative space where you can pitch your own tent, hire a fully equipped one from us, or book a little Camp-Chalet.
Communal facilities include bathrooms,
basic cooking facilities, braai (bbq) and fire-place. Wander around the space and see our
little mini-farm, permaculture garden and art-pieces made by local artists. Go on top of the
hill and view the whole of Soweto and its landmarks.