Book an Experience

Bicycle tour, Tuk-Tuk tour, Walking tour, food tour, Team-building activities,Storytelling and volunteering
Soweto Experiences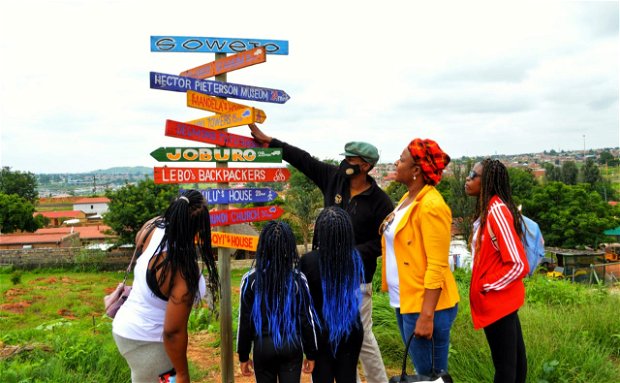 A visit to South Africa's largest township is a must for both international and local travellers alike. To understand our history, our people and today's South Africa – both its victories and its challenges to overcome a brutal past.
Booking in an experience with us will give you all the insights into our country's rich history. Visiting famous historical sites such as the Hector Pieterson Memorial commemorating the Students Uprisings of 1976. You will experience the vibrant atmosphere on Vilakazi Street - the only street in the world that was home to two Nobel Peace Prize Winners – Nelson Mandela and Bishop Desmond Tutu.
But for us, Soweto is so much more than the past – it is about the people and the warm hospitality you immediately feel when you arrive here. It is about the triumph of defeating an evil Apartheid regime. It is also about the challenges that still exists today as a legacy of the past – and the hope of a better future. All our guides are local and know the area very well – you are guaranteed to feel part of our community for a day - Let us take you along on a fun,interactive and educational experience around the streets of Soweto!