4 Hours Tuk Tuk Tour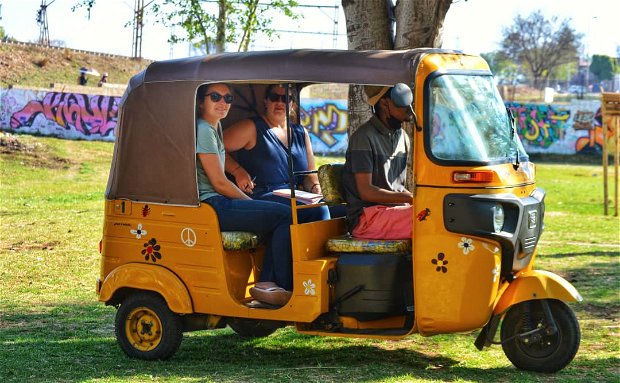 On our half day (4 hrs tour) we introduce you to Soweto's famous historical sites as well as the hidden spots around. Get introduced to Soweto's history and life today, learn some of the local phrases and then cruise around greeting people. Get a taste of Soweto by stopping at the local shebeen for some drinks, be brave and taste the popular cow-cheek meat and chicken feet, buy snacks as we pass street stalls selling fruit, ice-lollies and other popular township snacks. You will also at the end of the tour taste our traditional beer. This tour will teach you about Soweto during Apartheid, freedom fighters struggle for freedom, political icons and today's life and culture in a democratic South Africa.
All our tours at 10am and 1pm include lunch which is either served after the tour – 10am slot – or before the tour – 1:00 pm slot. Lunch is served at our "Outdoor Restaurant" with seating in the community park.